Founded by Birgit Stulens, thirtynine presents her work since 2010. Birgit has been working with furniture, design and creating interior concepts since 1995. Passioned for art, she finished her studies in Photography in 2008 at the SASK Hasselt.
As a house gallery, thirtynine wants to organize small private venues, presenting furniture, objects, photography or contemporary art in a personal environment. It offers a platform for congenial minds, and this within the avant-garde spirit of the 39 house. The artist enters this world and makes it her or his own.
The street number 39, giving the gallery its name, is an ode to the architecture of the modernist house. Designed by architects Drieskens and Dubois in 1973, it was recently renovated by interior architect Kristoffer Gielen and architect Frédéric Vander Laenen. It's shapes are straightforward but detailed, with a great love and respect for its proportions, playing with volumes, light and shadow, respecting and connecting with the surrounding environment.
The seven oak trees in the garden are part of the architecture and the soul of the house.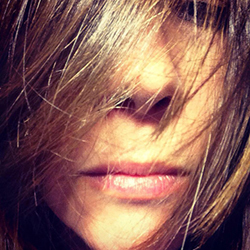 future exhibition:
Birgit Stulens - Image Trouvée
installation - kunstennacht hasselt
may 11 6-11 p.m.
Hallelujah! design - Guido Gezellestraat 1 Hasselt